GPAS MOVES IN A NEW DIRECTION
Since 1969, the Greece Performing Arts Society (GPAS) has had a strong presence in the Town of Greece providing opportunities for hundreds of community residents—both in and out of Greece—to grow as musicians and artists while performing throughout the community to thousands of appreciative audiences.
Recently, Board President Eric Vaughn Johnson announced the "Next Chapter" for GPAS including a new direction with a fresh new look, a new theatre company, several new community partnerships, and plans to expand performance opportunities within Greece and in the Greater Rochester area. The full 2017 performing schedule is available HERE.

New Logo, Summer Soiree and Theatre Company.
Recently the GPAS Board took on a branding initiative and introduced a new logo. The existing logo was created in the 1990's and used inconsistently.
The new GPAS logo, created by Pearlman Graphic Design, highlights the bold stance for the organization while keeping music notes to emphasize a key component of the arts.
Johnson announced the reopening of GPAS's Greece Theatre Company under the artistic direction of well-known Rochester actress, Janine Mercandetti. The theatre company will showcase performers of all ages in a variety of different theatrical genres, kicking off with the Upstate New York regional premier of Disney's The Hunchback of Notre Dame. Mercandetti will be serving as GPAS's new Artistic Director bringing the presence of GPAS to Downtown Rochester. 
The Hunchback of Notre Dame will feature Rochester adult performers alongside GPAS's Choral Society.  The production will be performed at the new Lyric Theatre Main Stage, on East Avenue in Downtown Rochester from October 20-29, 2017.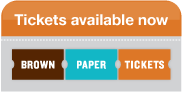 New Community Partnerships 
GPAS recently formed several community partnerships with a professional photographer, a well-known theatrical performing arts group, and with the media.
Greece resident, Ali Cacia with AMC Photography, joined as a partner to photograph GPAS events and performances. Her photos will be used for media publicity and also posted on the newly revised GPAS website and Facebook page.
GPAS will be partnering with The Rochester Association of Performing Arts (RAPA) to bring back The Young Artists Competition.  Applications will now be open to all elementary, middle, and high school students from Greece schools and expanded to include students in schools in the Greater Rochester area, as well as school-age students of RAPA's School for Performing Arts. The competition is scheduled for Saturday, December 9th, 10AM-7PM, at Arcadia High School. GPAS is proud to partner with West Side News as the first media sponsor for advertising and promotion of upcoming events and performances in the GreeceNewsNY.com. This free publication is mailed to some Greece ZIP codes and also available at over 45 businesses and stores in the community.
Please click
here
to find out how to get involved with the Next Chapter of GPAS!
Click here to see sample performances of GPAS groups.
Click here to subscribe to the GPAS Email Newsletter