The Greece Theatre Company, under the Artistic Direction of Janine Mercandetti, features professional local performers of all ages in a variety of theatre genres. The company partners with the other GPAS groups to enhance each theatrical production. Auditions are open to the public and rehearsals are held in Greece.
Announcing the Regional Premiere of
Disney's The Hunchback of Notre Dame
October 20-29, 2017 at the Lyric Theatre Main Stage
Music by Alan Menken, Lyrics by Stephen Schwartz, Book by Peter Parnell
Based on the Victor Hugo novel
Victor Hugo's epic story of love, acceptance, and what it means to be a hero featuring the Disney movie score. The bells of Notre Dame sound through the famed cathedral in fifteenth-century Paris as Quasimodo, the deformed bell-ringer who longs to be "Out There," observes all of Paris reveling in the Feast of Fools. Held captive by his devious caretaker, the archdeacon Dom Claude Frollo, he escapes for the day and joins the boisterous crowd, only to be treated cruelly by all but the beautiful gypsy, Esmeralda. Quasimodo isn't the only one captivated by her free spirit, though – the handsome Captain Phoebus and Frollo are equally enthralled. As the three vie for her attention, Frollo embarks on a mission to destroy the gypsies – and it's up to Quasimodo to save them all.
Artistic Director…. Janine Mercandetti
Vocal Director and Musical Director…. Yunjin Audrey Kim 
Choreographer…… Mandi Lynn Griffith-Gurell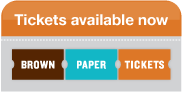 THE CAST:
We are thrilled to announce the cast for The Hunchback of Notre Dame! Congratulations to those cast and a huge thank you to all the talented artists who came out to audition. We hope to work with you in the future!
Quasimodo: Dylan DeGeorge
Claude Frollo: Steve Valvano
Captain Phoebus de Martin: Mark Brummitt
Clopin Trouillefou: Eric Schutt
Jehan Frollo: Jason Rugg
Saint Aphrodisius: Eric Williamson
Florika: Holly Lowden
Father Dupin: Jeff Clair
Lieutenant Frederic Charlus: Kyle Critelli
King Louis XI: Lance Hoffman
Tribunal Officer: Joseph Badasacco
Madam:  Jessica Ames
Gargoyles / Gypsies / Congregation: Timothy Hucks, Tina Hoffman, Mandi Lynn Griffith-Gurell, Stephanie Paige Moulton, Drew Smith
AUDITION NOTICE: Seeking a female 25 – 40 to play Esmerelda in The Hunchback of Notre Dame.
Audition Date:
Sunday, July 9 at 1:00 p.m.
Location: The Lyric Opera, 440 East Avenue Rochester, NY 14607 (Please enter on the Prince Street side of the theatre.)
Please come prepared to sing "God Help The Outcasts" and "Top of the World" from the show. Accompanist will be provided. Please also come prepared to dance and read.
A beautiful and free-spirited gypsy who possesses the strong sense of justice and morality that Frollo lacks. Compassionate, she frees Quasimodo from the frenzied mob at the Feast of Fools and, against her better judgment, falls for the cocky Phoebus. Strong acting, singing and dancing ability.
REHEARSALS:
beginning between August, 21 and 28, through
October 13
(Rehearsals are at Greece Athena until the beginning of October and then move to The Lyric.)
TECH:
October 14 through October 19
SHOW:
October 20-22
, 26, 27, 28, 29 at The Lyric Main Stage
Please note: you cannot miss any tech rehearsals. Please bring your calendar with you to the audition to list your conflicts. If you have any questions, please email Artistic Director
Janine Mercandetti
at
janinemercandetti@gmail.com
Janine Mercandetti (Artistic Director) is thrilled to be putting her directing hat back on and to work with GPAS for the first time after co-directing the smash-hit production of Assassins last fall at Blackfriars Theatre!  Also for Blackfriars, Janine directed Why I Love You and the 24 Hour Musical Theatre Festival.  Janine was named Best Director and Best Actress for her interpretation of and performance in Watermelon Boats at the Genesee Theatre Festival.  Janine's extensive professional career as an actress, singer, dancer, director and choreographer has taken her all over the country to cities such as NYC, LA and Chicago. Select favorite performance credits include Lynette at 3 a.m. (Lynette) at the Goodman Theatre, Parade (Lucille Frank) and The Last Five Years (Cathy) both at JCC CenterStage and Boeing Boeing (Gabriella) at Blackfriars Theatre.  Janine's one woman show, Janine Mercandetti: Out of Costume, made its premiere to rave reviews at JCC CenterStage.  The show returned for the 2016 Rochester Fringe Festival at Blackfriars Theatre and became a critics choice for "must see shows" of the festival. Janine earned her BFA in Acting from the Goodman School of Drama conservatory acting program at DePaul University. She studied classical voice at the Eastman School of Music. To learn more about Janine, please visit her website at www.janinemercandetti.com!
Yunjin Audrey Kim (Vocal Director & Music Director)
is the Grand Prize winner of the LaDue Professional Recital Competition and made her Carnegie Hall debut in 2013. Highlighted opera roles include Elisetta in Il Matrimonio Segreto, Fiordiligi in Cosi Fan Tutte, and Dido in Dido and Aeneas to name only a few. Her many concert solos include a performance of Rossini's Petite Messe Solennelle with First Inversion, Messiaen's Poémes pour Mi with the Eastman Philharmonia at Kodak Hall. In 2013 and 2016, she was featured on the album series, "A Thousand Burnt Offerings," released in South Korea. Ms. Kim has served as music director and collaborative pianist for organizations including Pittsford Central School District,Victor School District, Rochester Association of Performing Arts and James Madison University. She holds a Master's degree in Vocal Performance and Literature from Eastman School of Music and serves as the Music Department Chair at RAPA and Music Director at Spiritus Christi
Mandi Lynn Griffith-Gurell (Choreographer) is a Rochester native with a BFA in Dance from SUNY Brockport with a Choreography specialty. She owned and directed a local dance studio for 12 years and now teaches Zumba Fitness at JCC and is the Dance Department Chair at RAPA.  Over the years Mandi has been involved with community theater both as a stage performer and choreographer.  Her most recently choreographer RAPA's Sister Act and Spring Awakening as well as Blackfriars' Hands on a Hard Body.