The Greece Theatre Company, under the Artistic Direction of Janine Mercandetti, features professional local performers of all ages in a variety of theatre genres. The company partners with the other GPAS groups to enhance each theatrical production. Auditions are open to the public and rehearsals are held in Greece.
Announcing the Regional Premiere of
October 20-29, 2017 at the Lyric Theatre Main Stage
Victor Hugo's epic story of love, acceptance, and what it means to be a hero featuring the Disney movie score. The bells of Notre Dame sound through the famed cathedral in fifteenth-century Paris as Quasimodo, the deformed bell-ringer who longs to be "Out There," observes all of Paris reveling in the Feast of Fools. Held captive by his devious caretaker, the archdeacon Dom Claude Frollo, he escapes for the day and joins the boisterous crowd, only to be treated cruelly by all but the beautiful gypsy, Esmeralda. Quasimodo isn't the only one captivated by her free spirit, though – the handsome Captain Phoebus and Frollo are equally enthralled. As the three vie for her attention, Frollo embarks on a mission to destroy the gypsies – and it's up to Quasimodo to save them all.
Artistic Director…. Janine Mercandetti
Musical Director…. Jason Holmes
Choreographer…… Mandi Lynn Griffith-Gurell
AUDITION NOTICE
Disney's The Hunchback of Notre Dame
Music by Alan Menken, Lyrics by Stephen Schwartz, Book by Peter Parnell
Based on the Victor Hugo novel
AUDITIONS: Monday, June 19 at 6pm
Olympia Auditorium
1139 Maiden Ln, Rochester, NY 14615
CALLBACKS: Wednesday, June 21 at 6pm
Arcadia Auditorium
120 Island Cottage Rd, Rochester, NY 14612
Please come prepared with two, 32-bar selections of contrasting styles. Please bring music with appropriate cut notated and in the right key. Accompanist will be provided. We may or may not ask for both selections. There will NOT be a dance/movement segment at the initial auditions. The dance/movement audition will only take place at callbacks. Auditions will be held on a first come, first served sign-up basis, occurring on the night of the 19th – there is no appointment needed. This is an adult production with mature themes. You must be 16 or older to audition.
REHEARSALS: beginning between August, 21 and 28, through October 13 (Rehearsals are at Greece Athena until the beginning of October and then move to The Lyric.)
TECH: October 14 through October 19
SHOW: October 20-22, 26, 27, 28, 29 at The Lyric Main Stage
Please note: you cannot miss any tech rehearsals. Please bring your calendar with you to auditions to list your conflicts. If you cannot make auditions or if you have questions regarding auditions, please email Artistic Director Janine Mercandetti
at janinemercandetti@gmail.com
CHARACTER BREAKDOWN: (We are casting 7-9 women and 12-14 men.)
Claude Frollo (Age: 45 to 55):
Archdeacon of Notre Dame Cathedral and the most powerful cleric in Paris, he is the reluctant caretaker of Quasimodo. He will do whatever it takes to rid the city of the gypsy "vermin," even as he lusts after Esmeralda. Calculating, manipulative, and obsessive.
Vocal range top: Eb5
Vocal range bottom: F3
Jehan Frollo (Age: 20 to 30):
Claude's reckless younger brother. With the gypsy Florika, he fathers Quasimodo, who he leaves in his brother's care. Wild, passionate, and strong-willed.
Vocal range top: Eb5
Vocal range bottom: F3
Florika (Age: 20 to 30):
A gypsy and Quasimodo's mother.
Vocal range top: F#5
Vocal range bottom: E4
Father Dupin (Age: 40 to 60):
A priest of Notre Dame and Claude and Jehan's guardian.
Vocal range top: A3
Vocal range bottom: C3
Quasimodo (Age: 20 to 30):
The deformed bell-ringer of Notre Dame and Claude Frollo's charge. Lonely and staunchly obedient to Frollo, he possesses a vivid imagination that brings to life the bells and gargoyles of the cathedral. Despite his shyness and uncertainty, he quickly befriends Esmeralda. Big-hearted, and brave when need be.
Vocal range top: Bb5
Vocal range bottom: Bb2
Clopin Trouillefou (Age: 30 to 40)
The clever and charismatic King of the Gypsies. An air of mystery surrounds Clopin, who often leaves the scene in a puff of smoke. As the master of ceremonies for the Feast of Fools, he is witty and playful, but he boasts a darker, serious nature when not performing for the crowd.
Vocal range top: F#5
Vocal range bottom: D3
Captain Phoebus de Martin (Age: 25 to 40)
Returning to Paris after serving in the war, Phoebus takes up his new position as Captain of the Cathedral Guard. Overconfident yet charming, this handsome, strong soldier makes the ladies swoon, yet his moral compass is also strong, and he openly defies the corrupted Frollo.
Vocal range top: Ab4
Vocal range bottom: A2
Lieutenant Frederic Charlus (Age: 20 to 30)
Lieutenant of the Cathedral Guard and loyal friend to Phoebus.
Esmeralda (Age: 20 to 35)
A beautiful and free-spirited gypsy who possesses the strong sense of justice and morality that Frollo lacks. Compassionate, she frees Quasimodo from the frenzied mob at the Feast of Fools and, against her better judgment, falls for the cocky Phoebus.
Vocal range top: D5
Vocal range bottom: E3
King Louis XI (Age: 40 to 50)
King of France, nicknamed the Prudent.
Tribunal (Age: 20 to 50) A judicial officer.
Vocal range top: E4 Vocal range bottom: G2
Madam (Age: 35 to 60)
Owner of a brothel and safe haven for gypsies.
Saint Aphrodisius (Age: 30 to 50)
A stained-glass image that comes to life
Vocal range top: E4
Vocal range bottom: B3
Congregation
Gypsies, gargoyles, soldiers, and citizens of Paris.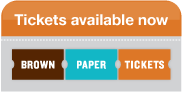 For additional information and questions please contact info@greeceperformingarts.org.
Janine Mercandetti (Artistic Director) is thrilled to be putting her directing hat back on and to work with GPAS for the first time after co-directing the smash-hit production of Assassins last fall at Blackfriars Theatre!  Also for Blackfriars, Janine directed Why I Love You and the 24 Hour Musical Theatre Festival.  Janine was named Best Director and Best Actress for her interpretation of and performance in Watermelon Boats at the Genesee Theatre Festival.  Janine's extensive professional career as an actress, singer, dancer, director and choreographer has taken her all over the country to cities such as NYC, LA and Chicago. Select favorite performance credits include Lynette at 3 a.m. (Lynette) at the Goodman Theatre, Parade (Lucille Frank) and The Last Five Years (Cathy) both at JCC CenterStage and Boeing Boeing (Gabriella) at Blackfriars Theatre.  Janine's one woman show, Janine Mercandetti: Out of Costume, made its premiere to rave reviews at JCC CenterStage.  The show returned for the 2016 Rochester Fringe Festival at Blackfriars Theatre and became a critics choice for "must see shows" of the festival. Janine earned her BFA in Acting from the Goodman School of Drama conservatory acting program at DePaul University. She studied classical voice at the Eastman School of Music. To learn more about Janine, please visit her website at www.janinemercandetti.com!
Jason Alexander Holmes (Musical Director) teaches vocal music and piano at the School of the Arts in the Rochester City School District. He has served as conductor, music director, and keyboardist for numerous school, amateur, and professional productions. Favorites include: Mary Poppins (music director, Rochester School of the Arts), She Loves Me (vocal director, Sutherland High School), Benjamin Britten's War Requiem (children's chorus conductor, Eastman School of Music), and The Calamari Sisters (music director, studio pianist). As a bass-baritone, Mr. Holmes has performed in Menotti's Amahl and the Night Visitors, Gilbert and Sullivan's HMS Pinafore (Captain Corcoran), Jason Robert Brown's Parade (Newt/Riley/Jim), Gershwin's Porgy and Bess (Porgy), Beethoven's Ninth Symphony (bass soloist), and Handel's Messiah (bass soloist).
Mandi Lynn Griffith-Gurell (Choreographer) is a Rochester native with a BFA in Dance from SUNY Brockport with a Choreography specialty. She owned and directed a local dance studio for 12 years and now teaches Zumba Fitness at JCC and is the Dance Department Chair at RAPA.  Over the years Mandi has been involved with community theater both as a stage performer and choreographer.  Her most recently choreographer RAPA's Sister Act and Spring Awakening as well as Blackfriars' Hands on a Hard Body.