Volunteer to help GPAS at the Red Wings Concessions Booth! Click here!
Click posters to enlarge.
Big Band Dance Series #1
Wednesday, May 24 at 6PM at Robach Center at Ontario Beach Park
Get your your dancing shoes and enjoy an evening of great tunes with the Greece Jazz Band.
——————–
Greece Jazz Band with Mr. Mustard
Friday, May 26 at Frontier Field 6:00 pm
Please join GPAS, the Greece Jazz Band and Mr. Mustard for a night of tribute music. The Jazz Band will be performing at the main entrance before the game and directly afterwards during the fireworks.

——————–
Summer Pops Concert
Sunday, June 4 at 2PM at Bethany Presbyterian Church
This performance will showcase the talents of the Greece Concert Band and Greece Summer Symphony with guest vocal artist Michael DeLuca. A noted Rochester vocalist, DeLuca has been showcased on stage in venues across western New York. He studied voice at The University of Buffalo and maintains an active per-formance schedule with multiple ensembles in the Greater Rochester area. The program will feature Broadway and Hollywood favorites, as well as Peter Schickele's "Unbegun Symphony." A $5 suggested donation will be gratefully accepted at the door.
———————–
The Greece Performing Arts Society will celebrate the Next Chapter with a totally new event, The Summer Soiree! Support the arts and music in Greece by attending a fun-filled evening of good friends, a divine Italian cuisine dinner buffet, entertainment including swinging with the oldies, dancing, and a silent auction with exceptional prizes. Mark your calendars: Saturday June 10th, 5:30 PM at Davinci's of Greece. Tickets are $40 each and are available online and at all area Wegmans. Don't miss the first annual Summer Soiree. It's the place to be!
(Arrive anytime between 5:30PM and 8PM. The soiree will end at 8:30PM)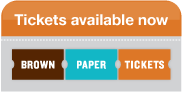 ——————————–
Xerox International Jazz Festival – Jazz Band
Friday, June 30 at 6PM at Big Tent at Main & Gibbs
The Xerox Rochester International Jazz Festival has quickly become one of the nation's most popular and most respected music festivals.  Founded in 2002 – attendance at the Festival has grown each year, from 15,000 the first year to more than 195,000 in 2013 – attracting music lovers from around the U.S. and the world.
The Greece Jazz Band will be performing at the Big Tent. Free admission!
——————————
Spencerport Canal Days – Jazz Band
Sunday, July 30 at 10:30AM at Village of Spencerport
Don't miss this free, family oriented festival located in the quaint village of Spencerport. There's plenty to see and enjoy, including unique arts and crafts vendors, delicious food, outstanding live entertainment, and a delectable wine tasting area. Featuring the Greece Jazz Band in concert. Free admission!
——————————-
Wegman's Concert on the Shores – Jazz Band
Wednesday, August 16 at 7PM at the Gazebo at Ontario Beach Park
The Ontario Beach Park Program Committee provides free family entertainment at Ontario Beach Park,in Rochester, New York.  They have been in existence since 1984. Come enjoy an evening with the Greece Jazz Band – Free admission!
———————————-
90.1 Jazz Concert on the Lawn – Jazz Band
Tuesday, August 22 at 7PM at Olympia High School
Jazz 90.1 is one of the last 24/7/365 jazz stations in the country. The radio station is owned by The Greece Central School District. This is a free summer concert. There is ample free parking and attendees should bring chairs or blankets. Light beverages and snacks will be available for purchase during the concerts.

———————————–
Big Band Dance Series #2 – Jazz Band
Wednesday, September 27 at 6PM at Robach Center at Ontario Beach Park
Get your your dancing shoes and enjoy an evening of great tunes with the Greece Jazz Band.

————————————
Victor Hugo's epic story of love, acceptance, and what it means to be a hero featuring the Disney movie score. The bells of Notre Dame sound through the famed cathedral in fifteenth-century Paris as Quasimodo, the deformed bell-ringer who longs to be "Out There," observes all of Paris reveling in the Feast of Fools. Held captive by his devious caretaker, the archdeacon Dom Claude Frollo, he escapes for the day and joins the boisterous crowd, only to be treated cruelly by all but the beautiful gypsy, Esmeralda. Quasimodo isn't the only one captivated by her free spirit, though – the handsome Captain Phoebus and Frollo are equally enthralled. As the three vie for her attention, Frollo embarks on a mission to destroy the gypsies – and it's up to Quasimodo to save them all.
——————————
GPAS & RAPA's Young Artist Competition 
Sunday, December 3
GPAS will be partnering with The Rochester Association of Performing Arts (RAPA) to bring back The Young Artists Competition. This began in 1973 and was held for 40 years until 2013, most recently under the direction of the late Mike Szatkowski. Applications will now be open to all elementary, middle, and high school students from Greece schools and expanded to include students in schools in the Greater Rochester area, as well as school-age students of RAPA's School for Performing Arts. The competition is scheduled for December 3, 2017 with a recital for the winners in early 2018. Awards will include the Phyllis Smith Oyer Musicianship Award and the new Mike Szatkowski Extraordinary Performance in Theatre Arts Award. Applications will open in June, 2017.
———————————-
Music for the Holiday Season – Symphony Orchestra & Choral Society
Sunday, December 10 @ 3PM at St Charles Borromeo Church
Join in the spirit of the holiday season with our annual holiday concert! Admission is free and there is fun for the whole family!
————————————
OTHER DECEMBER HOLIDAY ACTIVITIES –
Schedule Coming Soon!
The Annual GPAS Holiday Wrapping Booth at Greece Ridge Mall
Community Orchestra performs at the Italian American Club
Concert Band performs at the Greece Town Hall's Christmas Tree Lighting
Community Orchestra & Concert Band (Dec 19 @ 7PM) performs at the Greece Ridge Mall