Volunteer to help GPAS at the Red Wings Concessions Booth! Click here!
Wegman's Concert on the Shores – Jazz Band
Wednesday, August 16 at 7PM at the Gazebo at Ontario Beach Park
The Ontario Beach Park Program Committee provides free family entertainment at Ontario Beach Park,in Rochester, New York.  They have been in existence since 1984. Come enjoy an evening with the Greece Jazz Band – Free admission!
———————————-
90.1 Jazz Concert on the Lawn – Jazz Band
Tuesday, August 22 at 7PM at Olympia High School
Jazz 90.1 is one of the last 24/7/365 jazz stations in the country. The radio station is owned by The Greece Central School District. This is a free summer concert. There is ample free parking and attendees should bring chairs or blankets. Light beverages and snacks will be available for purchase during the concerts.

——————————-
---
Greece Jazz Band
Saturday, September 16 
@ 
10 AM
   East Rochester Piano Works Mall
———————————–
Big Band Dance Series #2 – Jazz Band
Wednesday, September 27 at 6PM at Robach Center at Ontario Beach Park
Get your your dancing shoes and enjoy an evening of great tunes with the Greece Jazz Band.
———————————— 
Greece Jazz Band
Sunday, October  1st
 @ Hilton Applefest @ 
1pm
—————————————
Victor Hugo's epic story of love, acceptance, and what it means to be a hero featuring the Disney movie score. The bells of Notre Dame sound through the famed cathedral in fifteenth-century Paris as Quasimodo, the deformed bell-ringer who longs to be "Out There," observes all of Paris reveling in the Feast of Fools. Held captive by his devious caretaker, the archdeacon Dom Claude Frollo, he escapes for the day and joins the boisterous crowd, only to be treated cruelly by all but the beautiful gypsy, Esmeralda. Quasimodo isn't the only one captivated by her free spirit, though – the handsome Captain Phoebus and Frollo are equally enthralled. As the three vie for her attention, Frollo embarks on a mission to destroy the gypsies – and it's up to Quasimodo to save them all.
The Hunchback of Notre Dame
Friday October 20 – 7:30PM; Saturday October 21- 7:30PM; Sunday October 22- 6PM; Thursday October 26- 7:30PM; Friday October 27- 7:30PM; Saturday October 28- 7:30PM; Sunday October 29- 6PM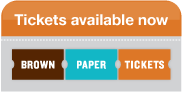 Tickets are also available at all area Wegmans


—————————
---
Sunday, October 29 @ 3PM – Greece Symphony Series #3 (Bethany Presbyterian Church) – Dr. Fetler Greece Symphony Orchestra
Directed by Dr. David Fetler, the Symphony's Fall Concert will feature Mendelssohn's Violin Concerto with internationally-acclaimed violinist Anyango Yarbo-Davenport and four songs performed by noted Rochester vocalist Michael DeLuca.
————————–
GPAS & RAPA's Young Artist Competition 
Saturday, December 9
GPAS will be partnering with The Rochester Association of Performing Arts (RAPA) to bring back The Young Artists Competition. This began in 1973 and was held for 40 years until 2013, most recently under the direction of the late Mike Szatkowski. Applications will now be open to all elementary, middle, and high school students from Greece schools and expanded to include students in schools in the Greater Rochester area, as well as school-age students of RAPA's School for Performing Arts. The competition is scheduled for Saturday, December 9th, 10AM-7PM, at Arcadia High School, with a recital for the winners in early 2018. Awards will include the Phyllis Smith Oyer Musicianship Award and the new Mike Szatkowski Extraordinary Performance in Theatre Arts Award. There will be a link here to applications when they are available.
————————————-
Greece Community Orchestra – Sunday, December 3 at 4pm
Italian American Sport Club, 1250 Buffalo Road in Gates
—————————————
Music for the Holiday Season – Symphony Orchestra & Choral Society
Sunday, December 10 @ 3PM at St Charles Borromeo Church
Join in the spirit of the holiday season with our annual holiday concert! Admission is free and there is fun for the whole family!
————————————–
Greece Community Orchestra –  Monday, December 18 at 7:30pm
The Mall at Greece Ridge, 271 Greece Ridge Center Drive, Rochester, NY
 ————————————-
OTHER DECEMBER HOLIDAY ACTIVITIES –
Schedule Coming Soon!
The Annual GPAS Holiday Wrapping Booth at Greece Ridge Mall
Community Orchestra performs at the Italian American Club
Concert Band performs at the Greece Town Hall's Christmas Tree Lighting
Community Orchestra & Concert Band (Dec 19 @ 7PM) performs at the Greece Ridge Mall